Echolink is Operational on 146.880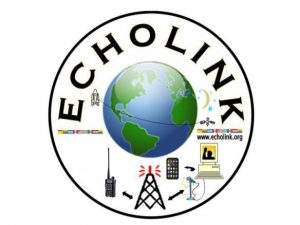 EchoLink® software allows licensed Amateur Radio stations to communicate with one another over the Internet, using streaming-audio technology. The program allows worldwide connections to be made between stations, or from computer to station, greatly enhancing Amateur Radio's communications capabilities. There are more than 200,000 validated users worldwide — in 151 of the world's 193 nations — with about 6,000 online at any given time.
If you haven't gotten involved with Echolink you should check it out. If you have a valid Amateur Radio License, you can use Echolink to have QSO's all over the world without the worry of antennas or power.
Echolink software is a free download and easy to install. The software and full set of instructions are available at www.echolink.org/download.htm . Please give it a try. We have resources available to assist you if necessary.
On your PC :
40
On your Smartphone: