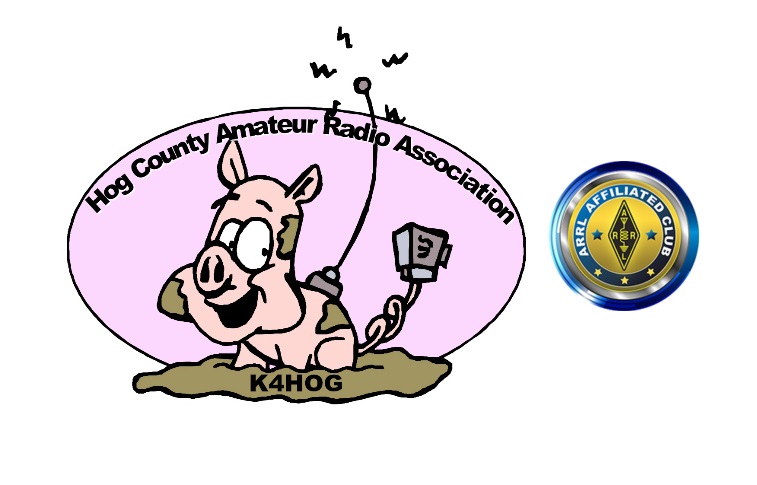 We are a dues-free association; we believe that if a financial need arises, we can ask our members for donations to cover the expenses. Monthly meetings are held at Howie's Family Restaurant located at 840 N. Main Street, Bushnell, Florida 33513. The meeting starts at 9:00 am on the first Saturday of each month during breakfast.
The Hog County Amateur Radio Association was organized so Amateur Radio Operators who would like to come together for different events such as a Fox Hunt, a social time together or to provide communication needs within the area. There are no dues to belong to the Association, there is no politics so to speak – we do what we do, if you don't like how and what we do, you do not have to participate. It is simply a place for Amateurs (Hams) to socialize with others and to exchange ideas to enhance being a Ham in Sumter County, Florida and is open to all licensed Amateur Radio Operators who want to promote the Hobby and / or the Service of Amateur Radio in a positive light. If you want to be grumpy, hate the world and all that is in it, then please, go somewhere else.
We also host the Hog County ARA Radio Net on Monday evenings at 8:00 PM on the (147.030 / PL: 123.0) Repeater in Sumterville, FL as well as the Friday Free for All Radio Net on the (147.030 PL: 123.0) Repeater in Sumterville, FL and can reach us via EchoLink at (K4VEB-R) as well. During the net we do a Trader's Net – Buy / Sell, Technical Net, Informational Net and then Rag Chew.
Please join us sometime.
Thank you.
Contact Information:Email: K4HOGFL@gmail.com
Phone: 352-399-8932
Address: 4655 NW 68th Blvd., Lake Panasoffkee, Florida 33538